Ozone installations for removal of pharmaceutical residue
10 pilot installations was run in Sweden during 2014-2015
At the beginning of 2014 Primozone received funding to build a mobile pilot scale ozone system for removal of a specific kind of micropollutants i.e. pharmaceutical residue. Ozone has already been proven as one of the most efficient techniques for removal of pharmaceutical residue. The aim of these installations was to be able to prove the concept existing waste water treatment plants and to test and confirm the system design waste water treatment plants with different process conditions and treatment methods as well as different population structure.
Pharmaceutical residue in waste water
Endless studies have been performed that establishes that our waste water contains micro pollutants and of emerging concern are the PPCP's (Pharmaceuticals and Personal Care Products). Many studies have also been conducted on the impact of these micro pollutants on the environment. So far not much has been done to remove this residue but political action is starting to give results.
Sweden is at the forefront when it comes to research into how to reduce the amount of pharmaceutical residue in waste water, several waste water treatment plants has identified the problem and many Swedish universities are conducting studies of the residues effect on the environment. Swedish governmental bodies are awarding funding for more research.
Primozone believes that it is time to take action and start removing micro pollutants including pharmaceutical residue from our waste waters now.
Waste water treatment plants are today not equipped to remove pharmaceutical residue. But proven techniques are readily available and the cost added to the water bill is very low.
Project implementation – removal of micropollutants
Installation
– The installation of the complete system will take approximately 1 day
Sampling
– After the system has been up and running for approximately 2 week it is time to collect samples for analysis. Samples will be taken before pre-filtration, after pre-filtration and after ozone treatment. If an additional sand filter is used samples will also be taken after that.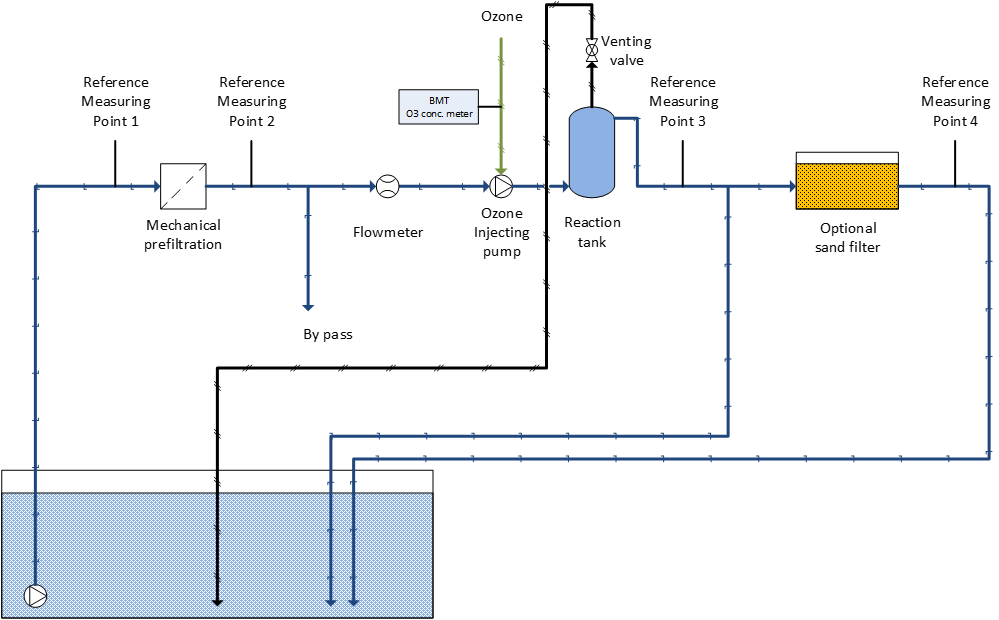 Analysis
– The samples will the be analyzed for the following substances
| Substance | Mode of action |
| --- | --- |
| Amlodipine | Antihypertensives |
| Atenolol | Antihypertensives |
| Bisoprolol | Antihypertensives |
| Caffeine | Stimulants |
| Carbamazepine | Sedatives |
| Ciprofloxacin | Antibiotics |
| Citalopram | Antidepressants |
| Diclofenac | Anti-inflammatories |
| Furosemide | Diuretics |
| Hydrochlorothiazide | Antihypertensives |
| Ibuprofen | Anti-inflammatories |
| Ketoprofen | Anti-inflammatories |
| Metoprolol | Antihypertensives |
| Naproxen | Anti-inflammatories |
| Oxazepam | Sedatives |
| Paracetamol | Anti-inflammatories |
| Propranolol | Antihypertensives |
| Ranitidine | Antiulcers |
| Sertraline | Antidepressants |
| Sulfamethoxazole | Antibiotics |
| Terbutaline | Asthma medication |
| Tetracycline | Antibiotics |
| Trimetoprim | Antibiotics |
| Warfarin | Anticoagulants |