Breakthrough for Primozone on the US municipal ozone water treatment market
The Swedish ozone generator supplier, Primozone has made a breakthrough on the US market thanks to a successful evaluation at a water treatment plant in the City of Dallas, US. The successful evaluation has led to the specification of the Primozone technology in upcoming water treatment projects in Texas.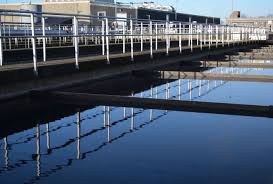 At the Eastside Water Treatment Plant in Dallas, Texas they have been using ozone as primary disinfectant for many years and thus have a lot of experience in the field of ozone generation and ozone water treatment. When they learned about the Primozone ozone technology they were eager to evaluate it as an option for increasing the capacity of their ozone system.
"We are excited about Primozone's new approach to ozone generation and look forward to further testing their ozone generator under variety of different operational conditions", says Peter Stencel, Senior Program Manager at Dallas Water Utilities. "So far we've been very pleased with the performance of the unit; it is user friendly and the built in redundancy is a particularly helpful feature.
The evaluation has been run by Ozone Water Systems, Inc. who is Primozones partner in the US market. The installation has been showcased to engineers at many different Texas municipalities.
"The Primozone® GM ozone generator was installed to allow the City of Dallas operators to gain knowledge and experience of the Primozone Technology", says Jim Baker of Ozone Water Systems. "They have been showcasing the Primozone® GM18 with engineers and other facilities over the past few months. The feedback has been tremendously positive and has helped our efforts in winning another Texas ozonation project".
The US municipal water treatment market for ozone applications is worth $50 million/year and is therefore a very important market for Primozone.
"The main purpose for this pilot is to showcase the technology to enable our ability to sell elsewhere in the US", says Anders Schening, CEO at Primozone. "There is a well-established market for ozone water treatment in America and this acknowledgement is therefore very important to us"
About Dallas Water Utilities
Dallas Water Utilities (DWU) is the water and wastewater service operated by the City of Dallas, Texas, in the United States. DWU is a non-profit City of Dallas department that provides services to the city and 31 nearby communities, employs approximately 1450 people, and consists of 26 programs. DWU's budget is completely funded through the rates charged for water and wastewater services provided to customers.
About Ozone Water Systems, Inc.
Ozone Water Systems was founded in 1994 with the sole purpose of servicing installed ozone generation equipment. We are factory trained to service a multitude of ozone equipment types and product lines and have spent years working with various ozone equipment product lines to develop the first-hand experience required to know which products are best suited to fit your specific set of requirements. For more information, visit www.ozonewatersystems.com