Ozone Day 2018 Poll Results
On the 16th of September 2018, Primozone team organised an #Ozone Day event to commemorate the signing of the international treaty called The Montreal Protocol aimed to protect Earth's ozone layer.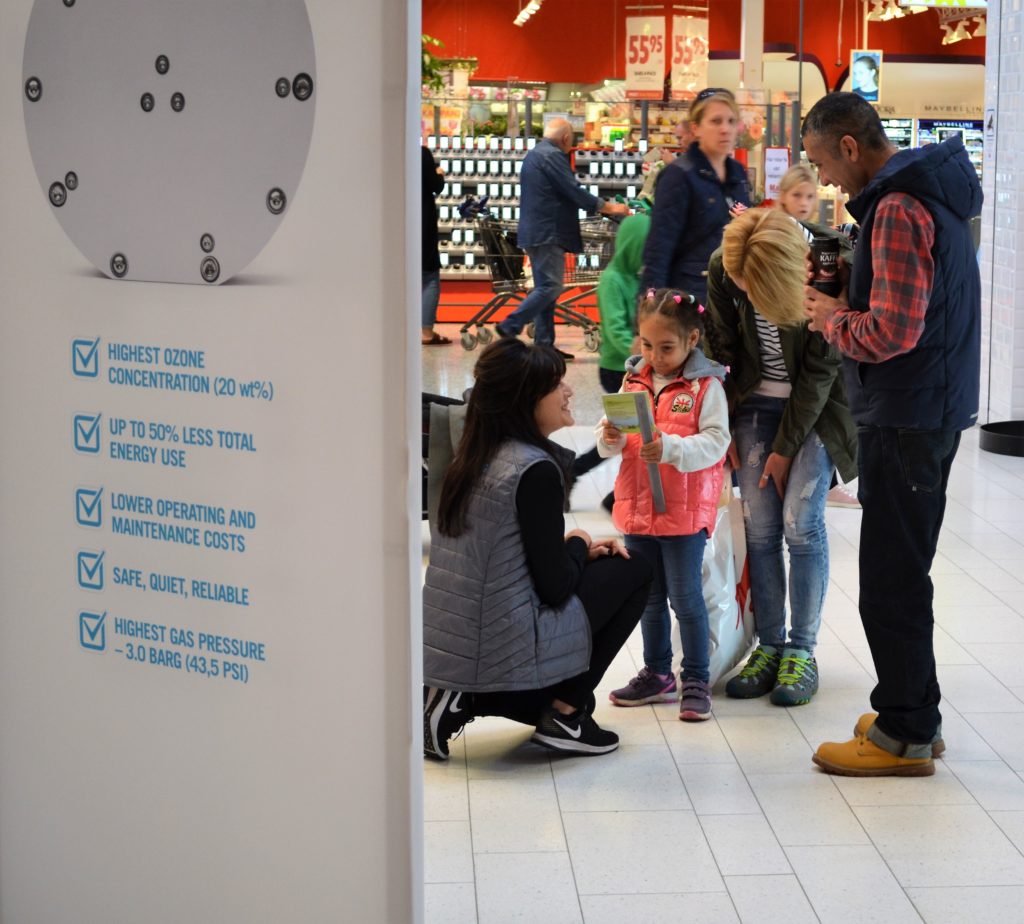 Our objective using this date was to increase awareness about ozone as nature's own disinfection process and lift the importance of the limited resource that is vital for our existence – water. Safe quality of drinking water!
Lately, a lot of attention had been brought to the issue of the presence of micropollutants in our drinking water. 
Micropollutants are bioactive and persistent contaminants that cannot be entirely eliminated with traditional wastewater treatment methods. How do these turn out to be in our drinking water? 
Micropollutants are formed as the result of the domestic use of hygiene and cosmetics products, textiles and exploitation of pharmaceuticals, electronics etc. Other sources of micropollutants are industrial discharge, surface run-off from agricultural areas and storm water from the cities.
While the safe quality of water supplied to communities is an imperative consideration in the health protection and well-being, it is not the only factor that affects consumers. Reliability and safety of the supply, especially in light of the recent unfortunate events in some Swedish municipalities, and the cost to the consumer plays an important role. 
We had one question to ask:" Are you willing to increase your existing water tariff and if yes how much extra are you prepared to pay to ensure that the wastewater is treated for existing and emerging micropollutants?
The answer to a sample of 122 respondents (100%) was Yes.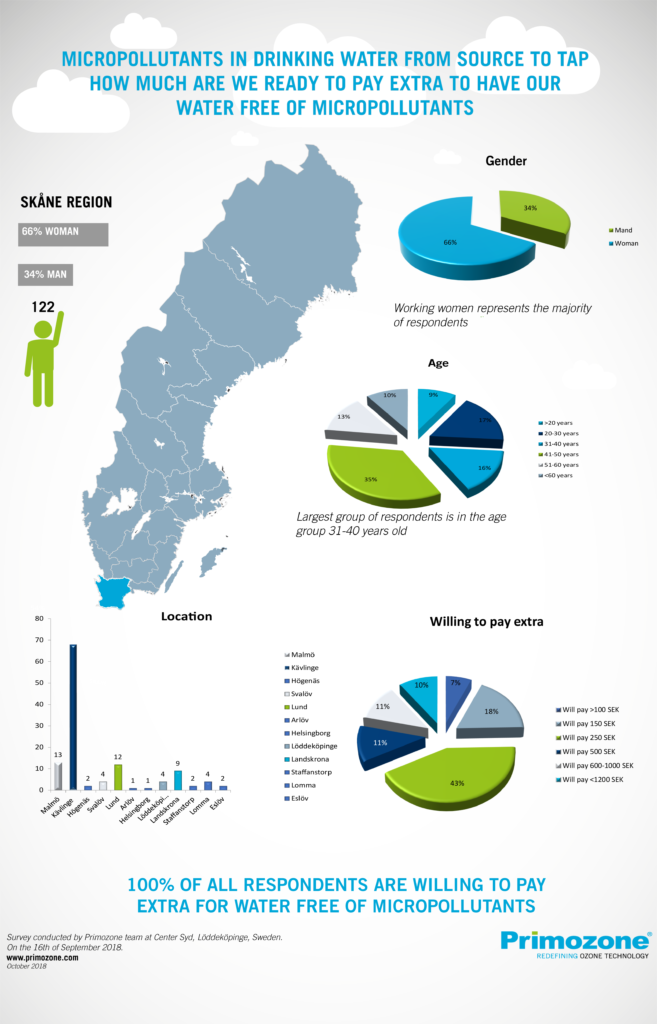 The comment like "Whatever it takes to eliminate substances that do not belong in my water" was prevalent.
The actual amounts varied from 50 SEK to 1500 SEK per year.
Please get familiar with our poll results, and in case you have questions or would like to see the data behind the survey please contact camilla.khrulova@primozone.com