PCM – On the Road Again
One of Primozone's powerful ozone treatment solutions is the Primozone Container Module (PCM) – a complete system in containerized format. Available in various sizes and featuring tailormade, built-for-purpose configurations, these portable PCMs have a small footprint and are easy to use. And best of all, their signature "plug-and-play" operation make them ideal for testing, measurement, and specialized or small-scale applications.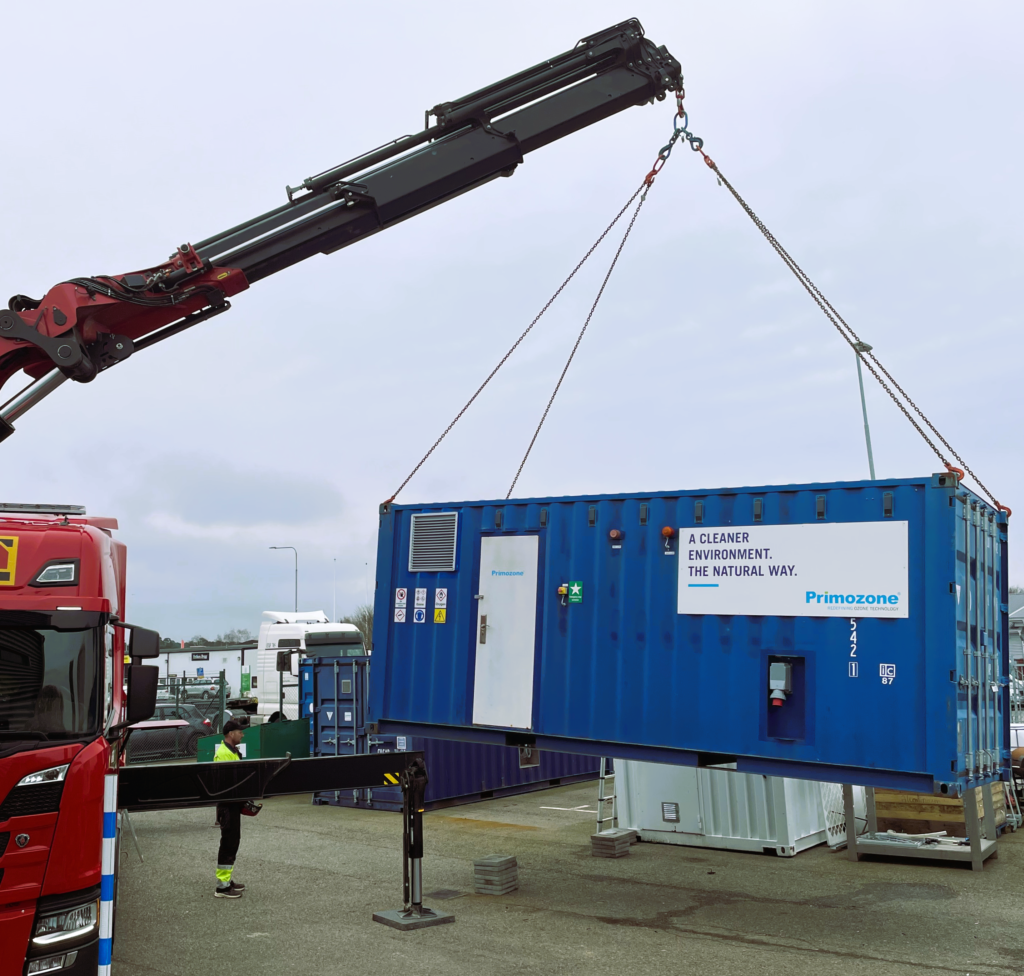 The PCM shown here was recently prepared and sent for use in a series of multi-site pilot tests in Europe. Working with partners and suppliers, Primozone designed, outfitted, and tested this container according to customer needs and specifications, taking into account safety, transport, and technical aspects. Connection to power/water is easy, and startup and shutdown are simple procedures.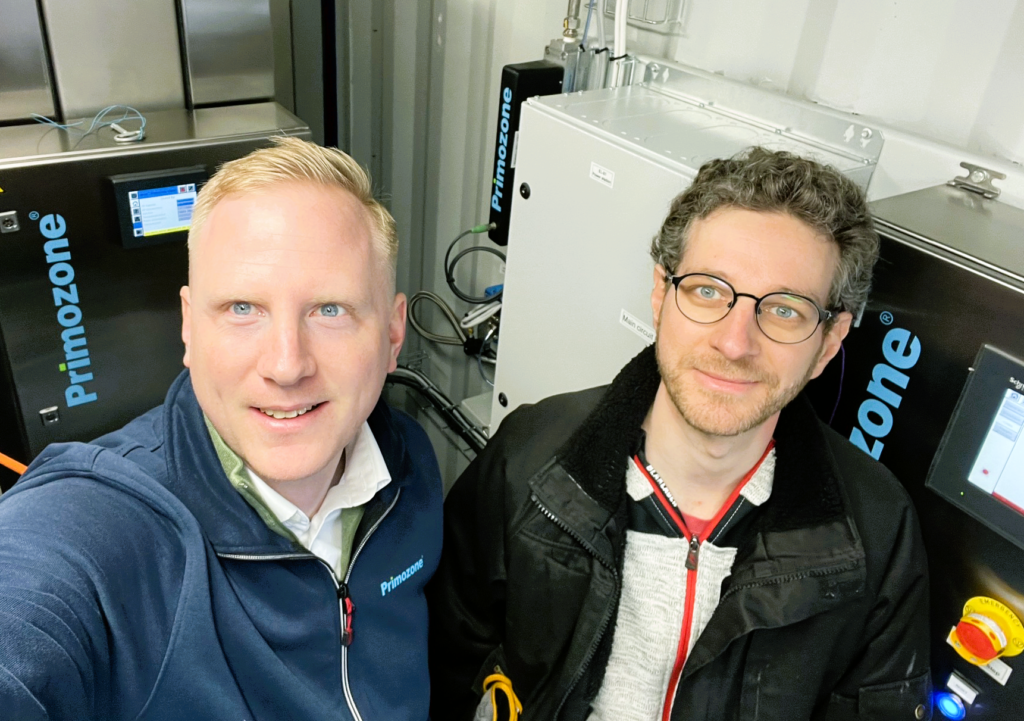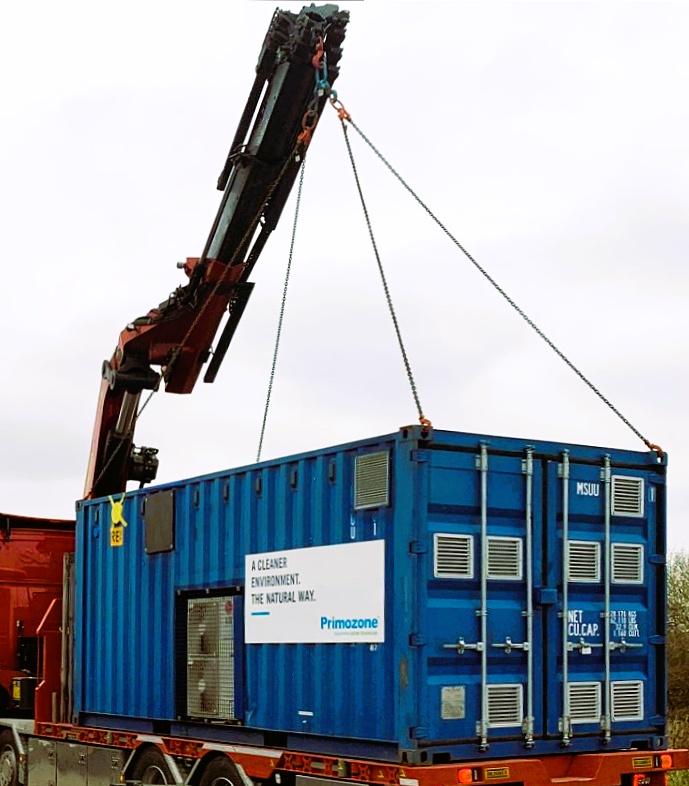 Ask us how a Primozone Container Module can meet your specialized ozone needs!